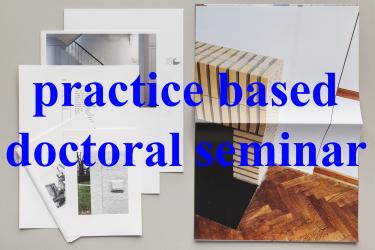 May 2021
Friday 28/05/2021 14h00 - KU Leuven Campus Sint Lucas Brussels - room A20
Practice based doctoral seminar
The practice-based doctoral seminar is organised jointly by the faculties of architecture of ULiège and KU Leuven. It will include six contributions by Virginie Pigeon, Steven Schenk, Johannes Berry, Stijn Cools, Floris De Bruyn, Jean-Philippe Possoz. Invited panel members are Eric Le Coguiec (ULiège) and Karen Kesteloot (KU Leuven, Studio Bont).
If you would like to attend, you are most welcome. Please note that previous registration by e-mail is necessary (info@architectureinpractice.eu)

Coronavirus regulations will be respected strictly since the seminar is organised live (wearing a face mask is compulsory).
(image © AHA Aurélie Hachez)